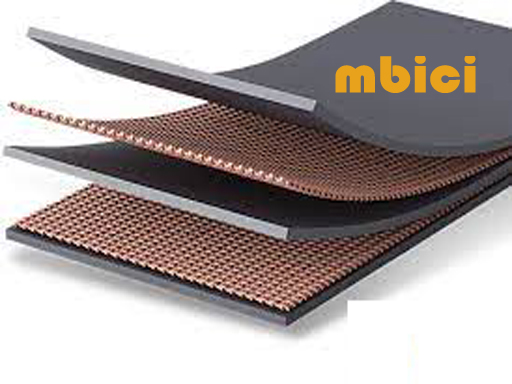 NYLON CONVEYOR BELT..
NN belt is the combination of Nylon in warp and weft and it is widely used in multi-ply conveyor belts for transporting bulk or lumpy materials.
M24
- Our range of
M24
(24MPa)
Conveyor Belts
are abrasion resistant and highly resistant to cuts and gouges. These are mainly used in all mining industries and process industries such as cement (limestone), steel (crushed metallic ores), stone crushing industries (granite & blue metal).
Special Feature

Unique Carcass Construction
Superior Adhesion Levels
Improved Flex
Low Belt Stretch
Good Impact Resistance
Improved Resistance to Mechanical Damage
Mildew, Moisture & Rot Resistance
Improved Efficiency of Joints
Improved Tear Resistance
Suitable for all Applications

Types of Belts

General duty belts
Medium abrasion resistant
High abrasion resistant
---