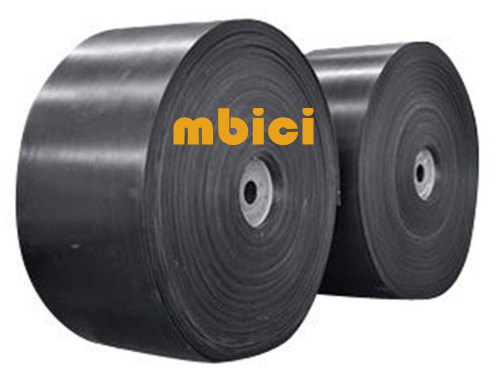 M-24 CONVEYOR BELT..
M24 - Our range of M24 (24MPa) Conveyor Belts are abrasion resistant and highly resistant to cuts and gouges. These are mainly used in all mining industries and process industries such as cement (limestone), steel (crushed metallic ores), stone crushing industries (granite & blue metal).
We consistently design, manufacture and supply Grade: M24 Conveyor Belts to extremely large clientele base in almost all sectors at National & International Level. Our BPM GOLD CONVEYOR Belts are in great demand for handling of Bulk Materials of normal temperatures up to 70° C. The Carrying Side and Bottom Covers Quality of Grade M24 Conveyor Belts are made from toughened compounds even to resist highly ferrous, abrasive and non-abrasive materials. Our BPM GOLD belts have found their places in most Mining Reserves of Sponge Iron / Pig Iron, Minerals, Coal, Copper, Aluminium, Paper Industries, Fertilizer Plants, Material Handling Plants, Bagging Plants, Sugar Mills, Copper / Aluminium / Lead / Zinc Extraction Sinter / Smelter Plants., Heavy Jaw Crushers Crushing Boulder Stones etc. These belts are technically designed for Medium/ Heavy Duties for and are confirming to IS: 1891 (Part – I) 1994 Latest.